Flower Bouquet - Just Hydrangea!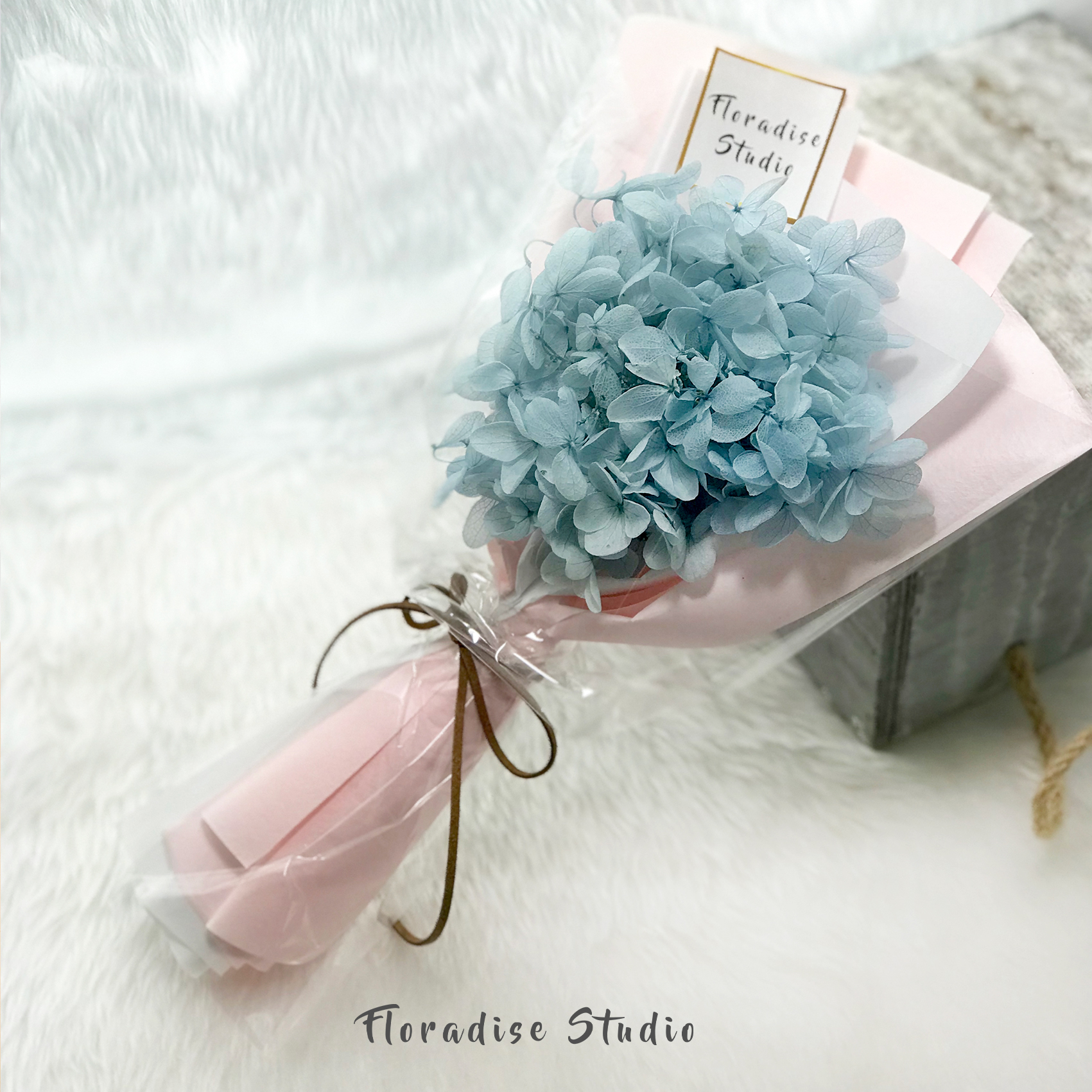 Flower Bouquet - Just Hydrangea!
Hydrangea is a highly popular flower for its abundance of petals and lavish, rounded shape. In general, it means "Thank you for understanding". Comes with a amigurumi bear option for graduation day gift.

Blue hydrangea - heartfelt emotions, gratitude
Pink hydrangea - romance, love & marriage
Green hydrangea - youth, peace and new beginnings
Purple hydrangea - 4th wedding anniversary, enchantment and royalty

Dimension
19cm x 30cm

Complimentary card is not inclusive for all orders below $50.
To purchase greeting cards, see our greeting cards collection!
To ensure the longest lifespan of preserved flowers, keep away from moisture and heat.
Substitution may be necessary to ensure your order arrives on time, i.e. a specific vase, wrapper etc. We will substitute a similar element of equal or similar value.
When substitution is necessary, we will ensure that the 'look and feel' of the arrangement will be maintained, paying attention to overall size and colour combination.